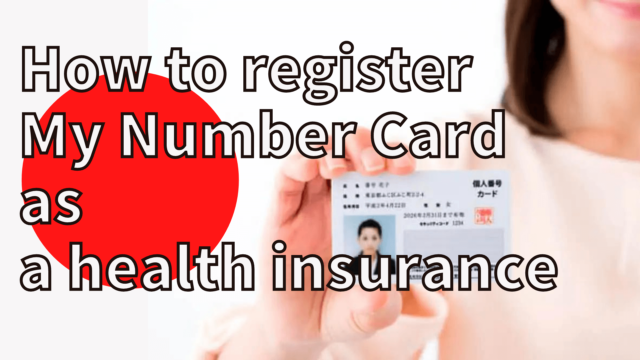 How to register My Number Card as a health insurance card
My number card is known mainly for administrative procedures and identification, but it can also be used as an insurance card.
To use it as a health insurance card, you need to pre-register on the Internet in advance.
What you need to register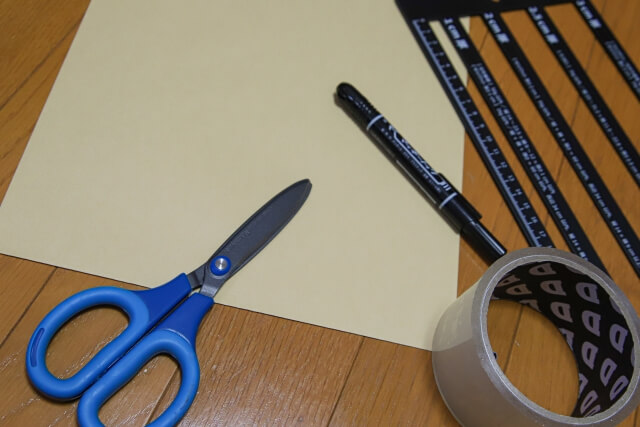 Before registering, check the 4 items need to register
1 My number card
2 4-digit password set in the municipality
3 Smartphone that can read my number card
4 Install Mynaportal App
You can check the list of smartphones that support reading from here
Things to note when applying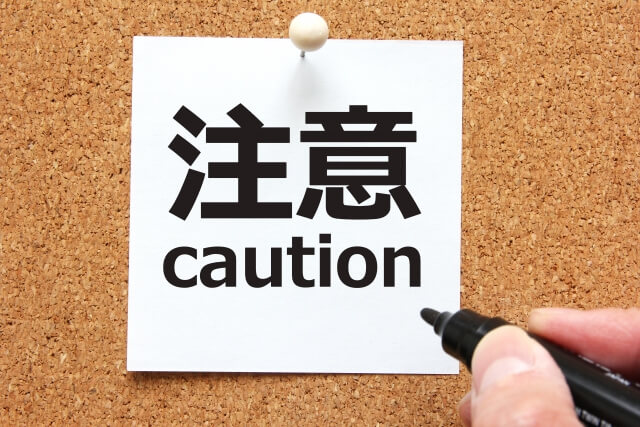 As a precaution when applying, we recommend that you close all browser tags.
to make your application smoother. it seems that using multiple tabs may cause bug.
Also, do not use your browser in private mode.
Registration flow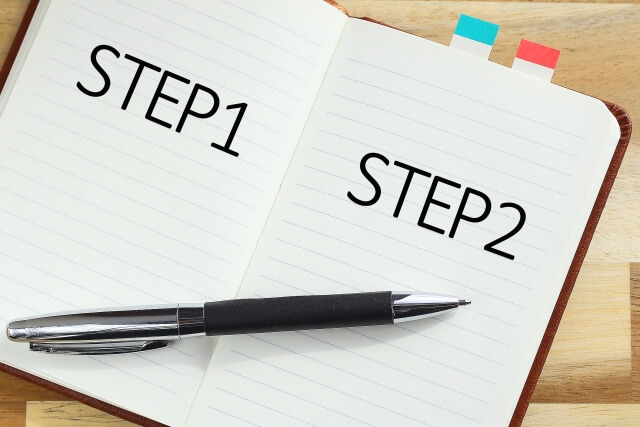 1. Download the myna portal app "マイナポータル"
Myna portal app "マイナポータル" for administrative procedures operated by the Japanese government.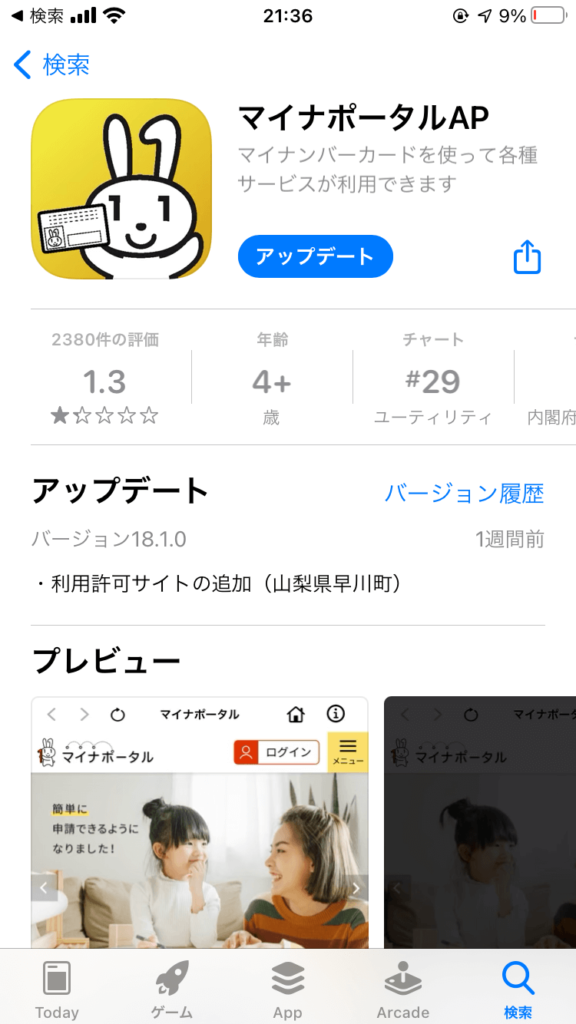 2. Open the myna portal app "マイナポータル"
Open the Myna portal App.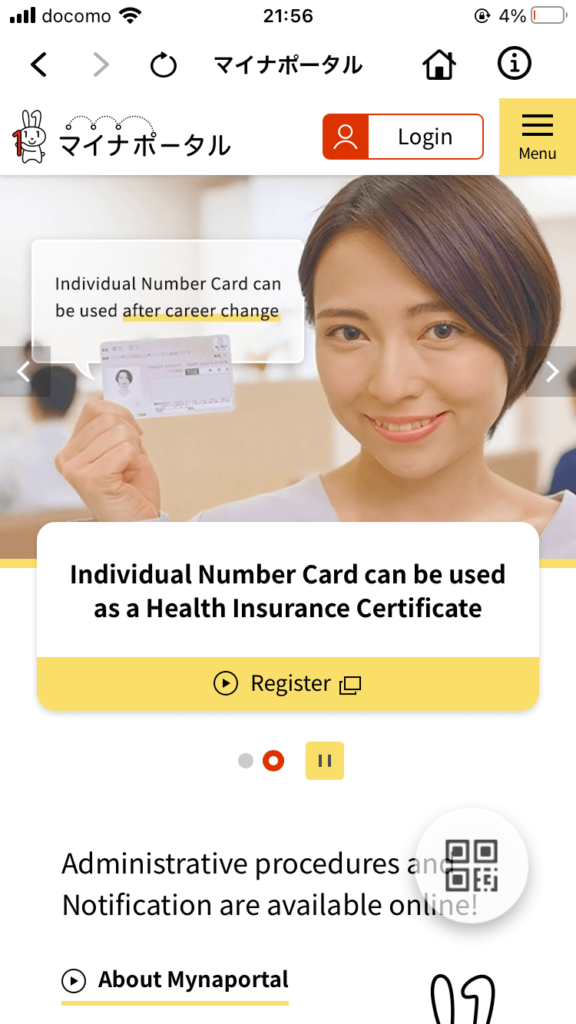 When you see the picture of this woman on the top screen, tap the link below the picture. (Actually displayed in Japanese)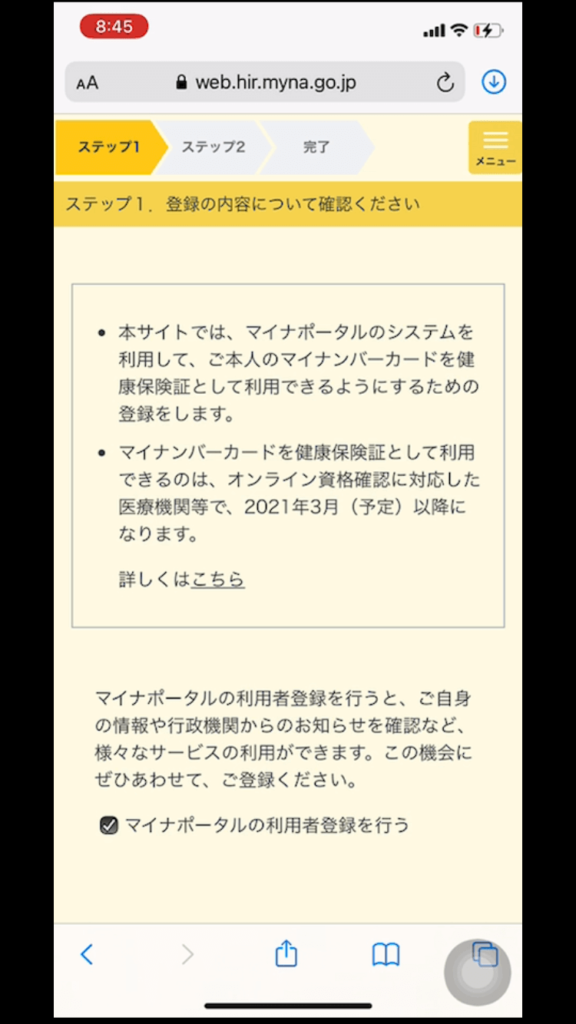 On this screen
It says that you will register to use my number card as a health insurance card
And the only medical institutions that can be used are those that support the system, and will be available after March 2021.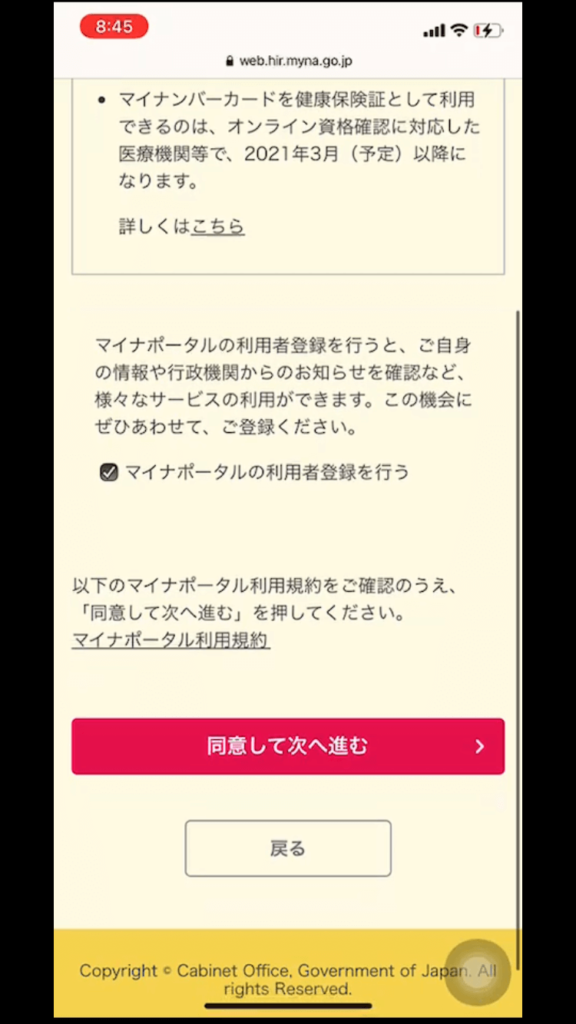 And there are checkboxes.
You will be asked if you want to register for Mynaportal.
There is no particular loss because you checked it, and it does not mean that the registration work will increase, so you can leave it checked.
Click red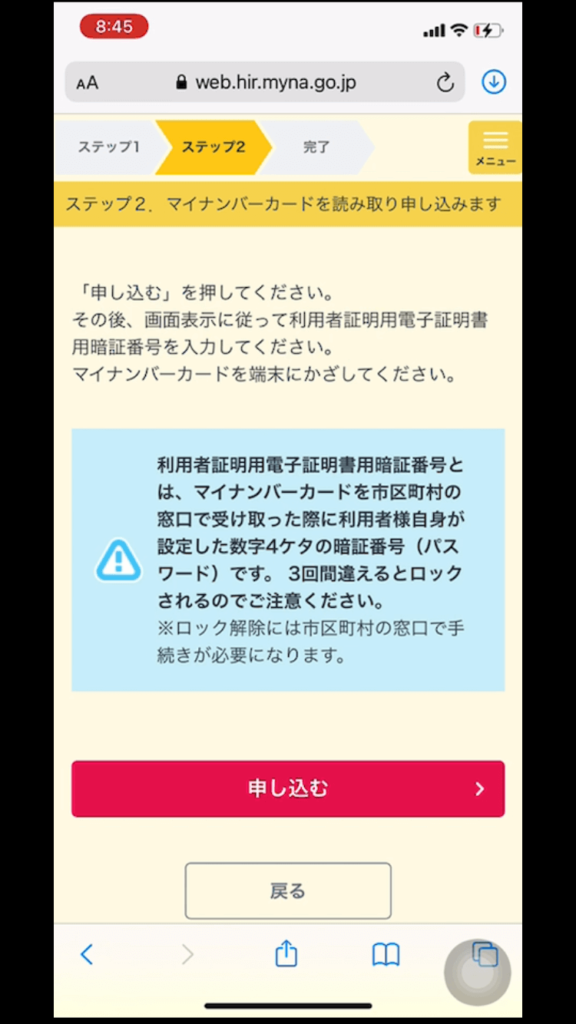 Click red again
3. Scan my number card
Enter the 4-digit password set for My Number Card.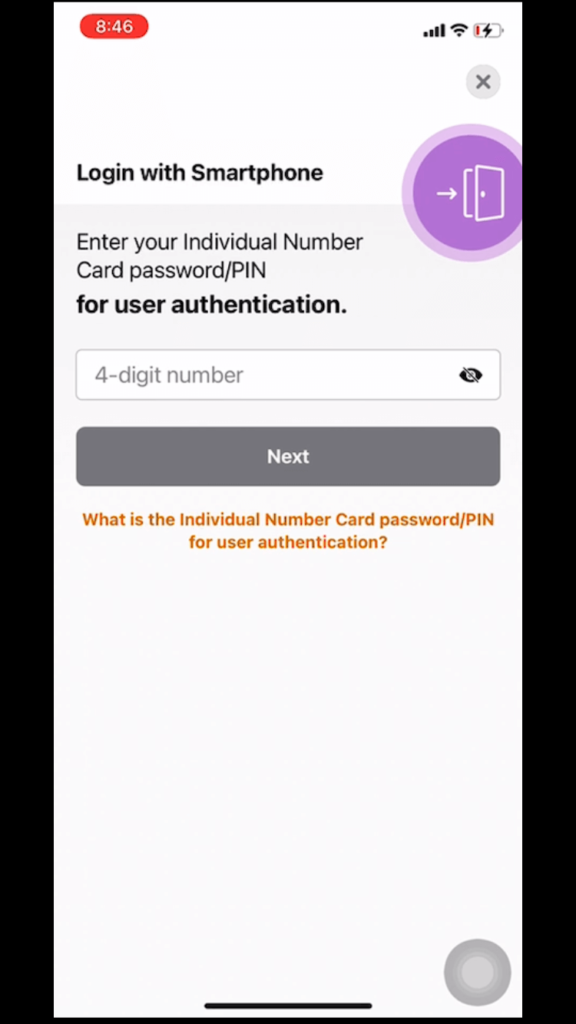 If you make a mistake three times, your account will be locked. You cannot unlock it from your device and you have to go to the city hall to unlock it.
Please be careful.
Scan my number card.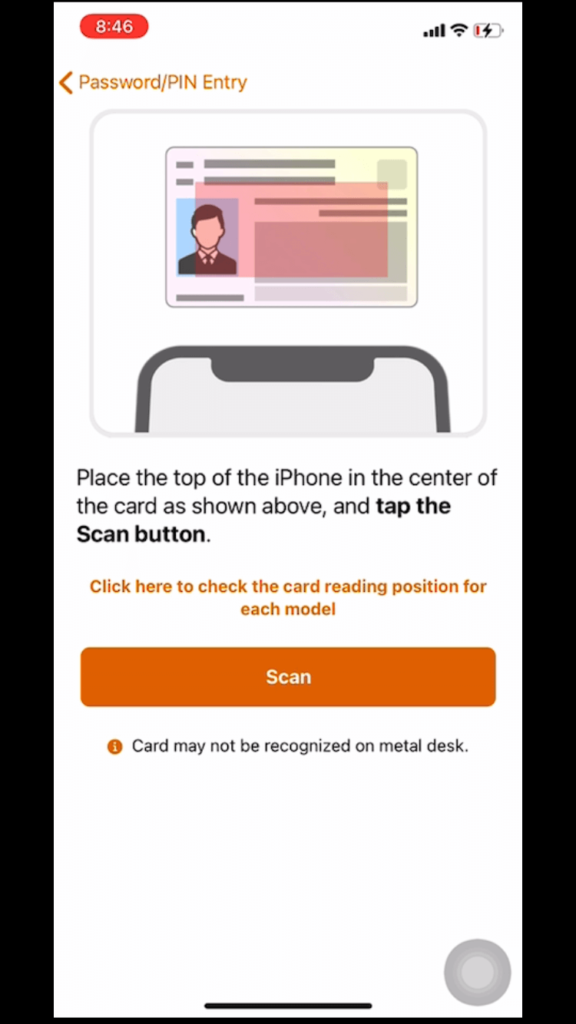 4. Done
When the card is scanned and this screen is displayed, the application is complete.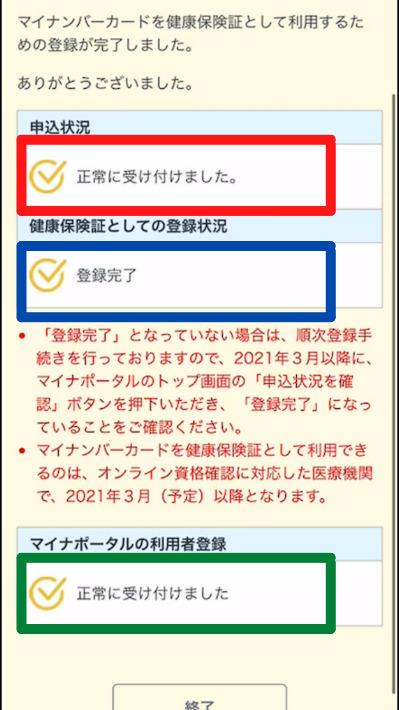 This red means "the application was completed successfully".
This blue means "Registration as a health insurance card has been completed".
This green means "The user registration of the my-na portal is completed".
If this screen does not appear or you missed it, you can check it from the Myna portal site of your browser.
Summary
After completing the procedure, you will be able to use your My Number Card at medical institutions that support My Number Card.
From now on, the number of medical institutions that support My Number Card will increase steadily.
There is also the merit of using My Number Card as a health insurance card, so please read the related article.
Click here for an explanation on Youtube
If you want to watch the video, please check out how to register on YouTube.